Getting started with EasyClout is easy. First, you need to create an EasyClout account by clicking the "Sign up" button on the top right corner of the homepage.
You will be redirected to our signup page where you'll see a form on the left side of the screen. This is where you submit your full name, email address, password, timezone and agree to our Terms of Service.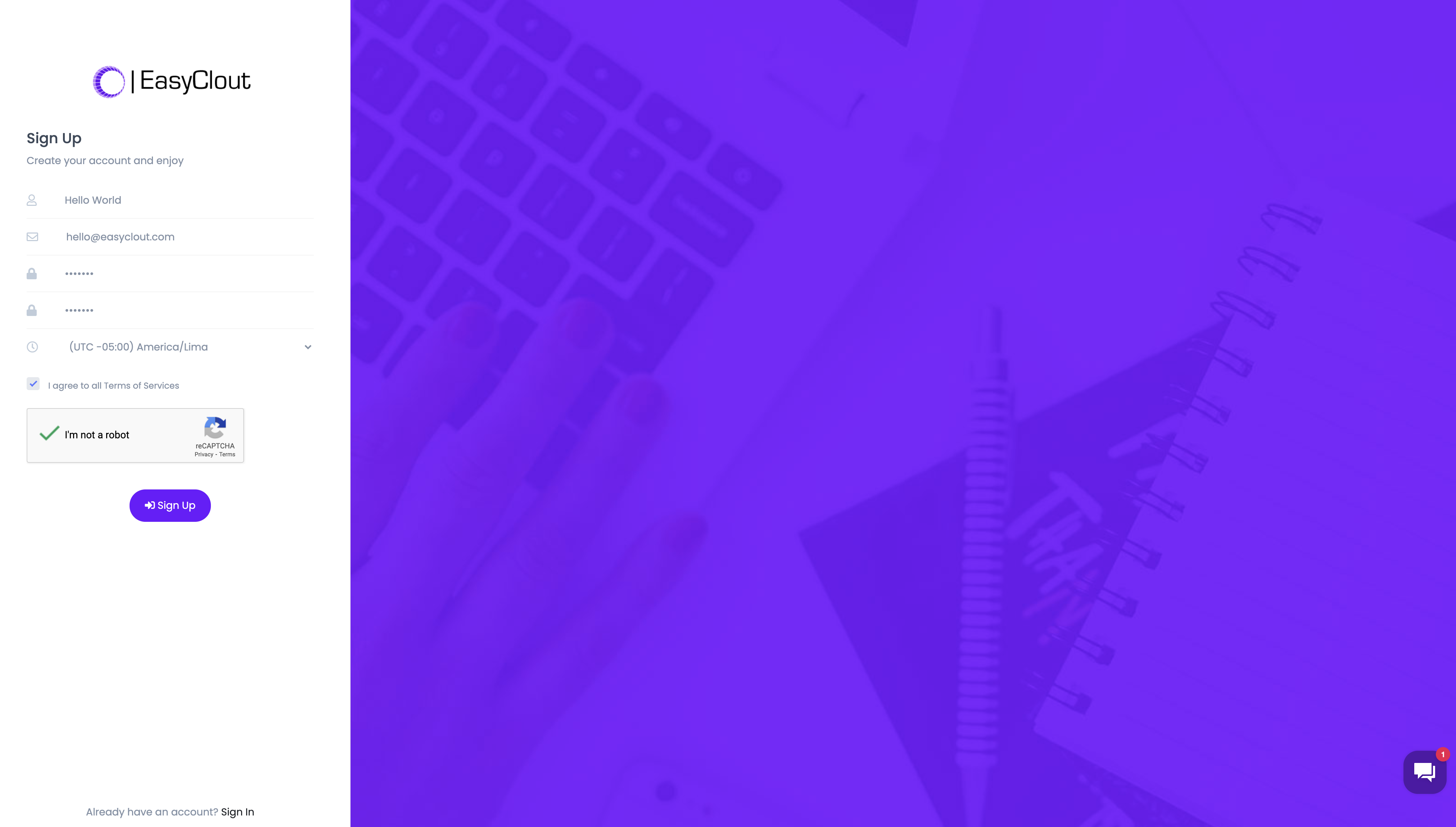 EasyClout Sign Up Page
Register, Activate and Login EasyClout Tutorial
If you did not receive an email please make sure to whitelist our email address:
[email protected]
as most of our important emails will come from this address.
If you still did not receive an email or are facing other issues. Please send us an email at
[email protected]
or contact us using the live chat button on the bottom right side of the page.
Congratulations your account is now active!
You are able to use all of our platforms features for free for 7 days!
After the 7 day free trial you will be given the option to purchase our Basic, Standard or Premium plan.
We do offer a lifetime free plan but you will have to contact us to manually to change you to the free plan.
Thank you for trusting us with your marketing needs!
Welcome to EasyClout!