We know the social media management industry is saturated with alot of options. However, most of them charge an arm and a leg or others have not added any innovating features to their platform.

We are here to change that!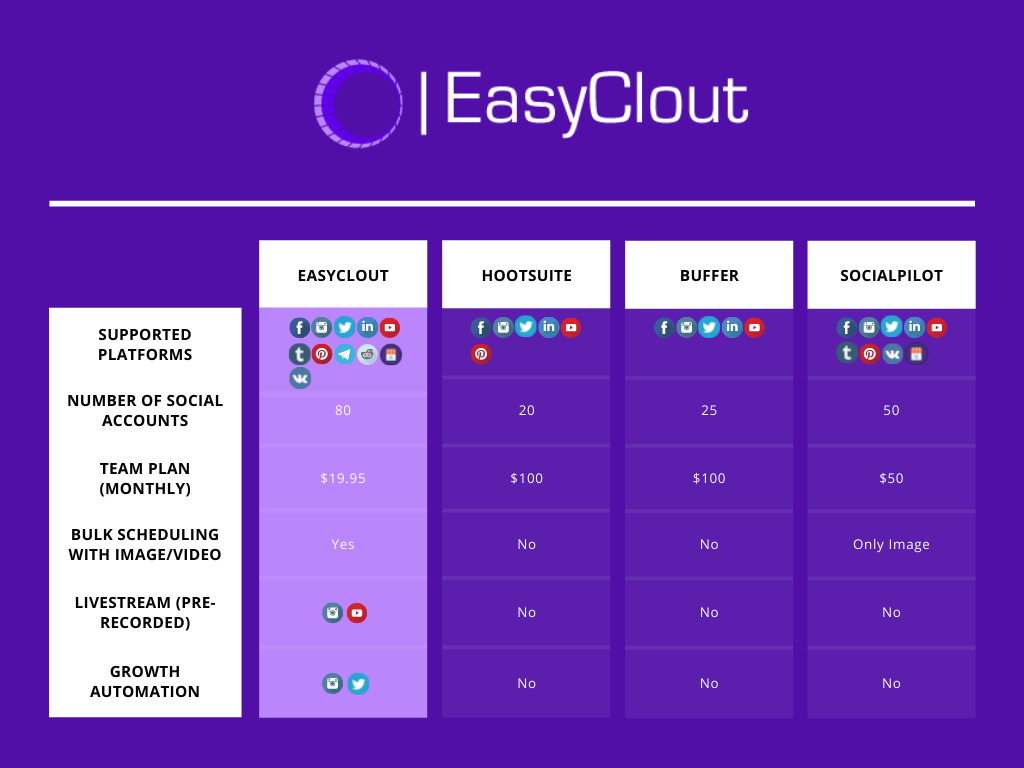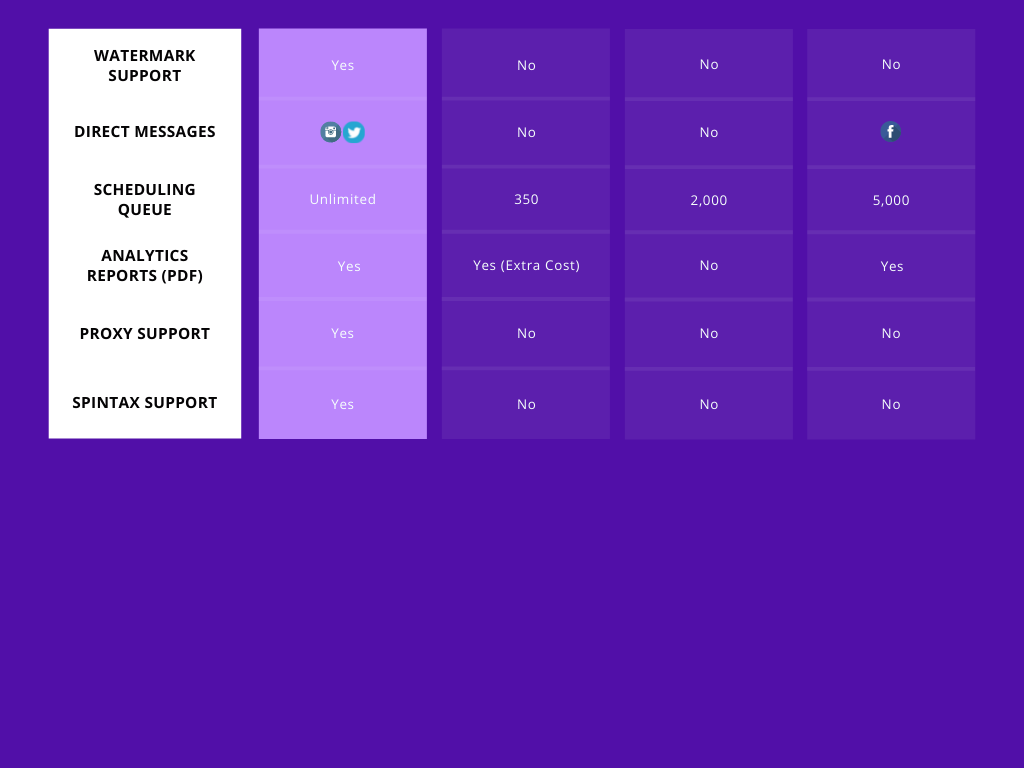 This is just a small comparison to what we offer. Please sign up and give EasyClout a try. We promise you won't look back!
You can sign up for a 7 day free trial here