To remove/delete a social account from the EasyClout platform make sure that you are on the "Account Manager" page.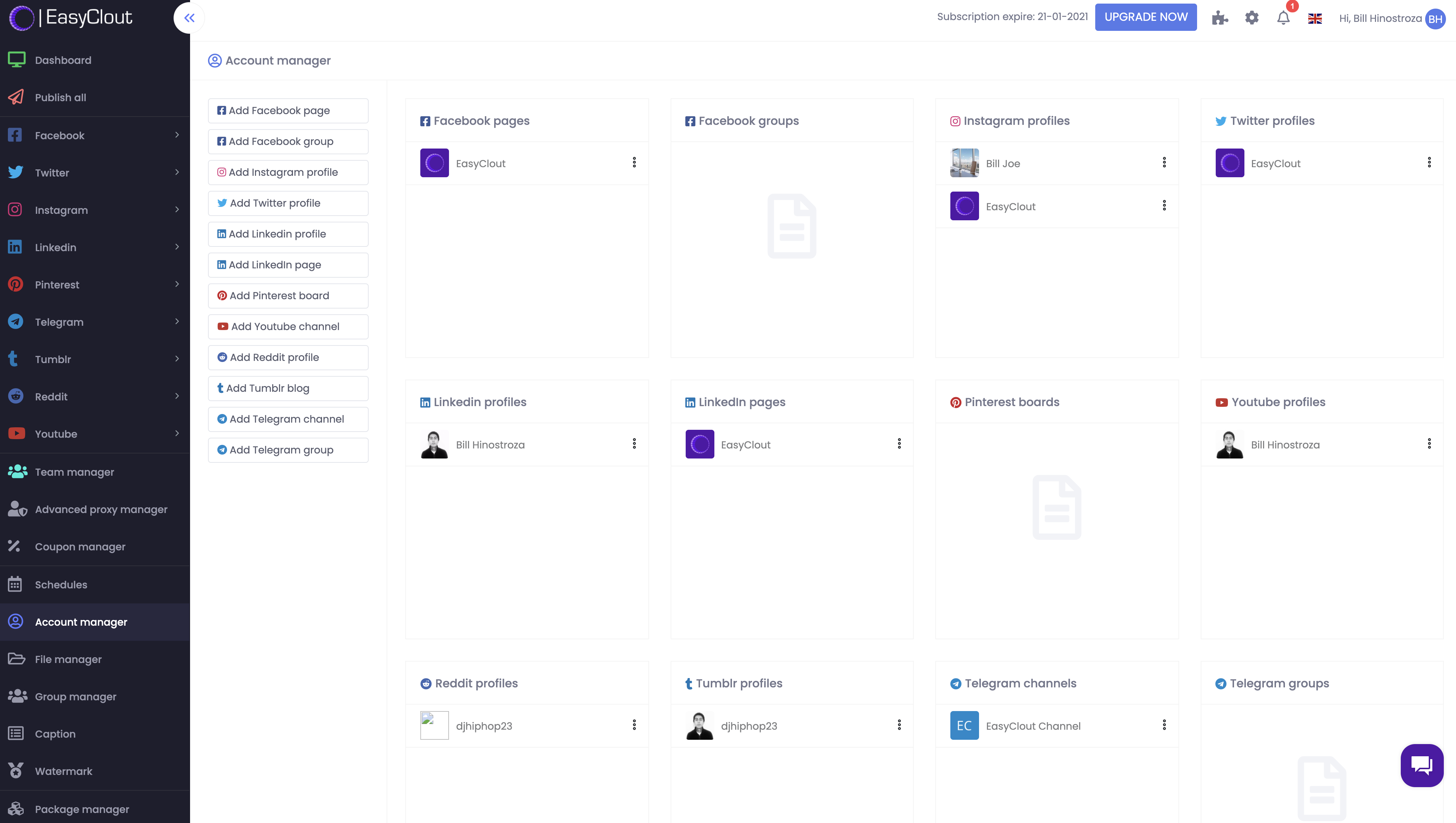 Account Manager Page
You will see a list of your social media accounts connected to each of the social network. Right next to your profile there are three dots.

Click on the three dots and you will have the option to 'delete' your profile from the EasyClout platform.
Click on 'delete' and your social media account is no longer connected to the EasyClout platform.