The 'Team Manager' feature is only available on our premium plan. So, make sure you are on the correct plan in order to have access to this feature.

On the bottom left hand side of the main menu you should see an option called 'Team Manager'. Please click this to go to the team manager dashboard.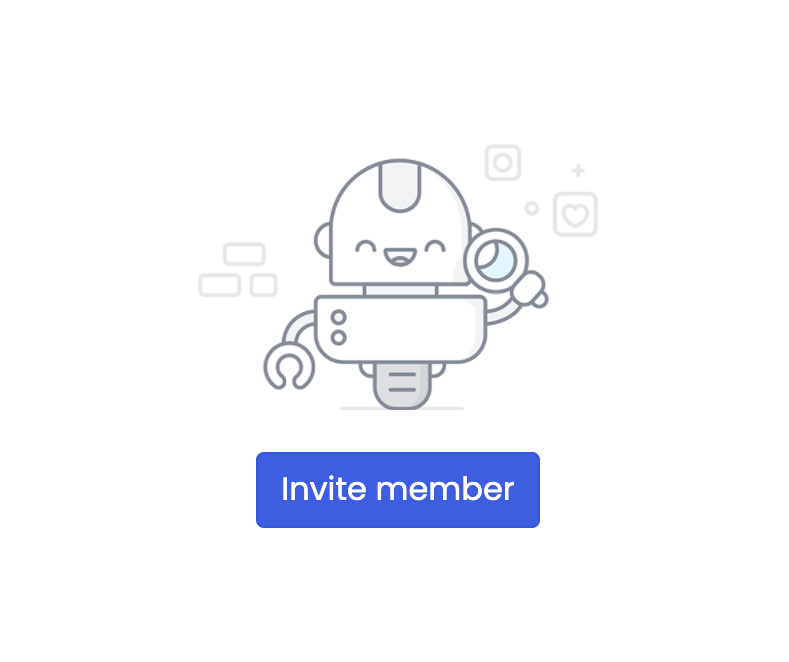 Once the page loads you should be presented with a button to invite a member. Click on the button and you should be presented with a field to enter their email address and a list of permissions that you want the team member to have.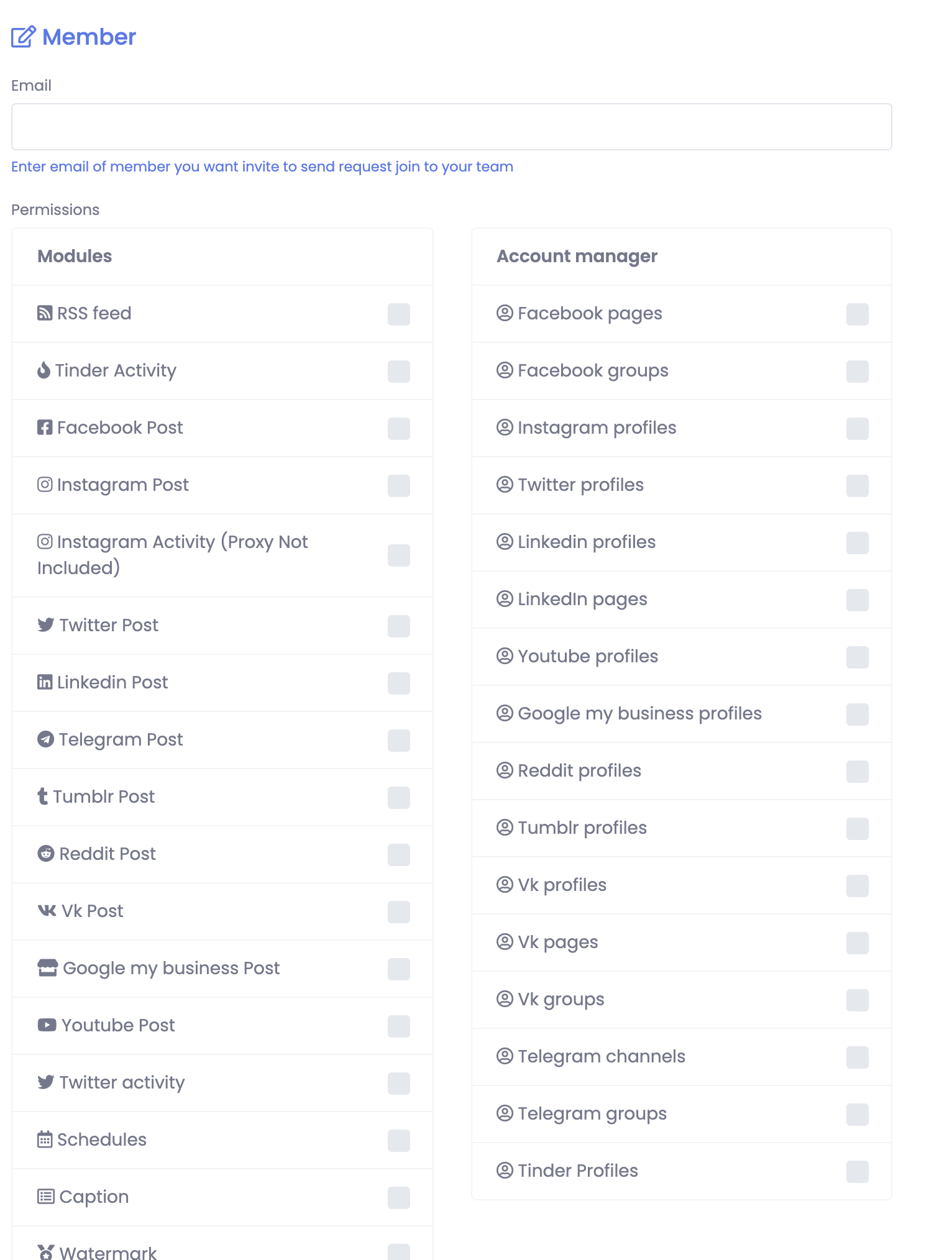 After you have finished applying the permissions. You should see a 'submit' button on the bottom of the page. Click 'submit' and the team member should receive an invite email to join your team
Note: They have to register for an EasyClout account if they do not have one to join your team.
If the team member did not receive an invitation email you can resend them one by clicking on their email and then click on 'Resend invite'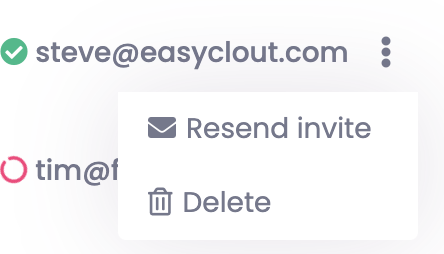 We also have a tutorial on how your team member can get onboard by viewing our how do you manage accounts that a team member sent you article.